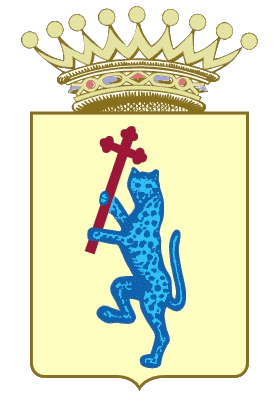 Quality and Tradition
Wines with a deep-rooted history
The estate is owned by the Leopardi Dittajuti family and has been handed down from father to son for many generations.
The earliest documented history of the Leopardi family in the Marche region goes back to the 5th century with the appointment from the Vatican of Leopardo Leopardi to take the position of Bishop of the Roman town Auximum (today Osimo). He established the Christian church in Osimo, but such appointment, made by Pope Innocent I, was not to last long as pagans killed Bishop Leopardi in 405AD. Bishop Leopardi was a martyr and was later made a saint. The remains of Saint Leopardo are venerated in the Cathedral of Osimo. The early work done by Saint Leopardo was considered so important that the history of his work and that of the Leopardi family has become part of the official archives of the town.
Staff
Selected staff for high quality outcomes
Count Piervittorio Leopardi Dittajuti is the owner and coordinator of the entire company. He comes from a family that has always been devoted to agriculture. He joined his father Giuseppe to manage the company in the 80's, immediately beginning the makeover process of the winery, which was still too attached to the past. Year after year, in fact, the Leopardi family invested in placing new vineyards aimed at producing better quality grapes, and in buying modern machinery and equipment in stainless steel, in order to ensure the highest level of quality and hygene.
From 2003, winemaking, agronomic and oenological consultancy comes from the famous and highly respected winemaker Riccardo Cotarella.
In addition to the winery's owner and the winemaker, the staff consists of some very capable people, like:
Manuele, who manages all the works in the vineyards. He has the perfect experience needed to decide what to do to keep the vines as well as possible.
Paolo, who is the cellarer. He has a degree in oenology and a great passion for his job.
Juanito, who is responsible for the cleaning of the cellar and all the wine-making equipment.
Cristiano, who works in the office, managing the purchase orders and shipments to the clients.
Sara, who is a sommelier and takes care of the wine shop's customers. She is also responsible for the company's website and social media.
Matteo, Raffaele, Gino and Frank, who work in the vineyards all year.
Enviroment
Production area
We are very committed to solving the problems related to the environment. The Winery is located in Le Marche region, in the Conero Riviera and Natural Park, one of the most evocative areas on Adriatic Sea, surrounded by both hills and sea.
​
Soil
In this area the soil is rich in limestone and marl, and with its special geological and climatic features a high quality of grape.
​
Climate
The climate is typically Mediterranean, under the influence of the sea and frequent breezes. The temperature has a large leap between the day and the night.
​